In-depth itineraries
for independent travelers
Powered by trip experts everywhere
Transform your travel knowledge
into a business
Build online itineraries in any language. Make money from any experience sold thru your itineraries.
Itinerary examples
In-depth map-based itineraries your customers will love to travel by.
Our solution
We deliver in-depth itineraries for travelers, hotels, vacation rentals, and airlines. With our rich-media itineraries, travelers and guests can easily navigate their way, anywhere and in any language.

Our platform is based on three dynamic components that together create the magic of professional itineraries that travelers would love to travel by.
Read more
Itinerary Manager
Create engaging itineraries, with descriptions, dates, notes, tags, attachments, safety warnings, weather and booking links.
Read more
Place manager
Enrich places on your route with video clips, photos, and PDF documents. Add content once and reuse it across multiple itineraries.
Read more
Trip planner
Search or add places with one click, use drag & drop features, location based-notes, times, navigation, Street View and much more.
Features
We focus on in-depth, map-based, multi-lingual itinerary production. Read more.
Any itinerary
You can build any imaginable itinerary with our Trip Planner.
Multi-lingual
Our platform supports 25 languages including Hebrew and Arabic.
Read more
Offline + PDF
Export the full itinerary to PDF, including links to Google Maps and Waze.
Virtual tours
On PC, each itinerary may serve as a perfect virtual tour including customized StreetView.
Highly integrated
Google Maps & Google Places are integrated into the platform for smooth trip planning.
Mass production
Copy master itineraries (even to other languages) and customize them quickly.
Screenshots
This is what your customers will see on mobile. On PC, the itinerary may serve as an awesome virtual tour. No app download is required.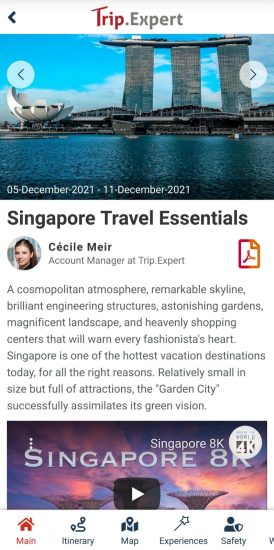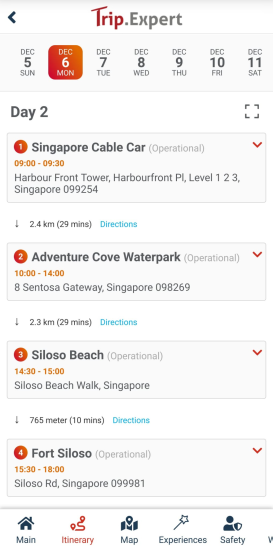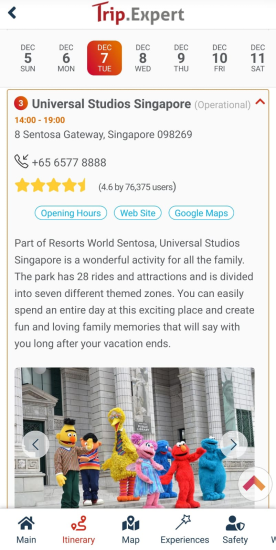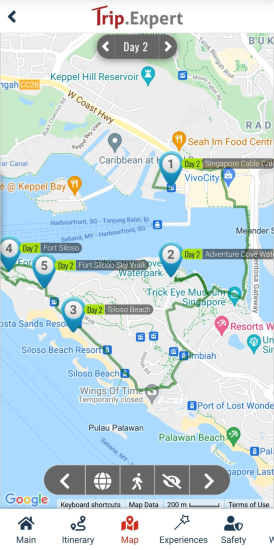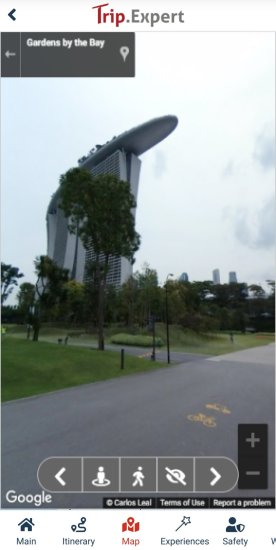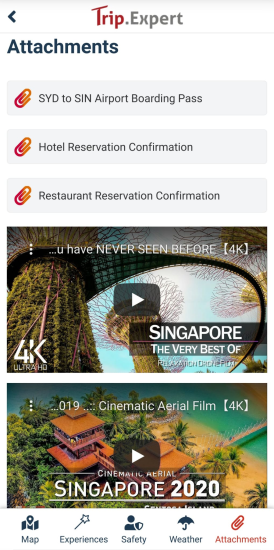 Partner with us
Create a new stream of revenues from your travel knowledge and planning skills.
Earn money on each of your customers who purchase an experience through your itineraries.
Expert's guide
Hotelier's guide
Traveler's guide
Frequently asked questions
Need to know more? You can always drop us a question.
+
Who Can Use Trip.Expert?
+
Can I Plan a Trip to More than One Country?
+
Can You Produce Itineraries on a Large Scale?
+
Can I Get Further Help?